Simphiwe Kaka is a Cape town based emerging artist who uses his art as a commentary on the political climate and contradictions that drive his society. His paintings are created using oil on canvas utilising the style of Sfumato created by Leonardo Da Vinci, blended with the impasto technique to create his own unique identity.

All of Simphiwe's paintings can be identified by a unique red paint drip on the left that he calls 'The Sacrifice' and signifies the six weeks of that it takes him to complete a single art piece.

In the artists words:
My work focuses on portraiture and the inspiration is drawn from how the youth view the current political climate in their society and I also juxtaposition them in landscapes that do not exist so as to outline their need to change the world.

I love hiding certain information in the artwork and do this so that the viewer can find them if the can. My work is filled with symbolism which is inspired by Da Vinci.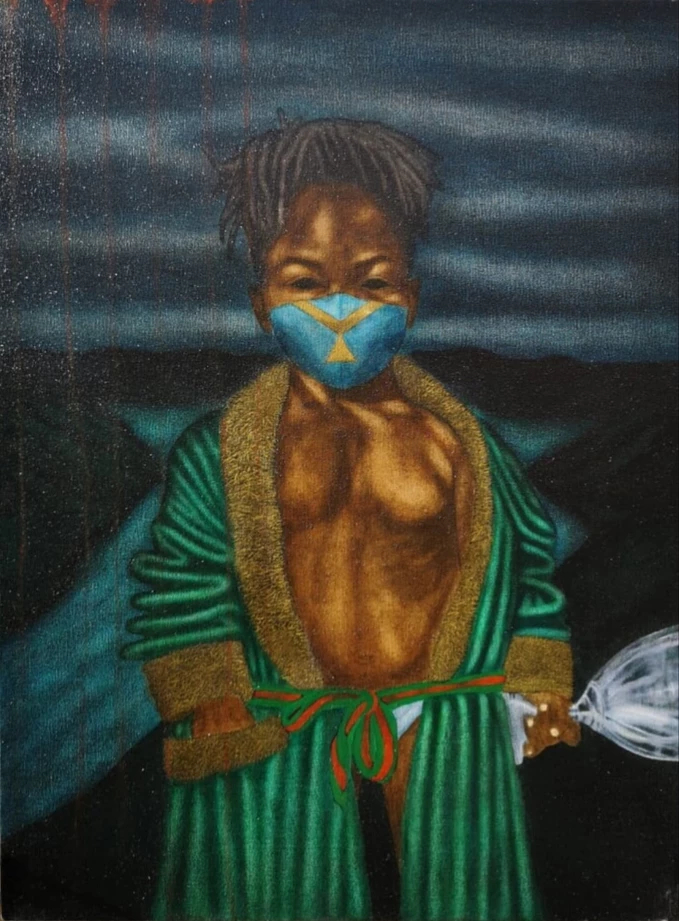 2021 Solo exhibition - Alliance Française du Cap
2021 New Africa Group Exhibition - Afrinova, Basel, Switzerland
2020 Zurich, Switzerland. Artbox Projects Digital Exhibition.
2019 Painting Assistant to
Cinga Samson
-1 year.